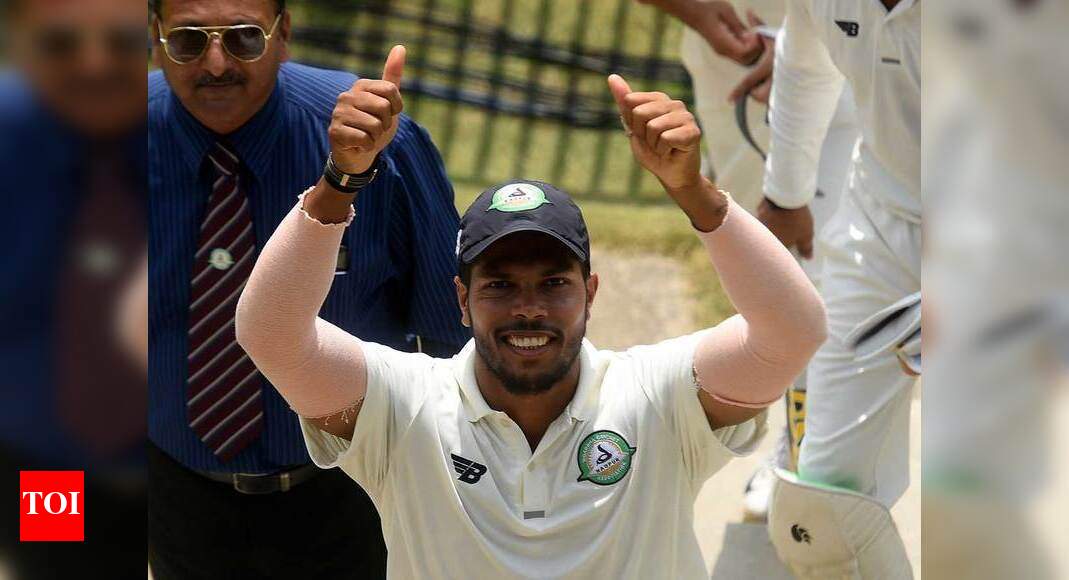 Umesh Yadav has been around for 10 years now in international cricket. He spoke to TOI on the evolution of fast-bowling scene in India, the rise of young pacers and how he, Ishant Sharma and Moahmmed Shami have donned the mentor's role.
Excerpts from an interview…
You haven't played much cricket of late. How difficult was it for you to come back from Australia when you looked like a leader of the attack and bowling well at MCG?
It's difficult. I got injured after the second Test in Australia. That was a big opportunity for me when the rest of the senior bowlers were not available. If I could do well in that situation, it would have been a big boost like it has done to the young boys who played in Australia.
There was plenty of cricket after that. I didn't get to play the Tests against England at home. I didn't get matches in the IPL as well. It's difficult to make a comeback after injury when you don't play much games. But I am putting in a lot of hard work in my training and I am felling much better.
I don't feel that I was injured. I am bowing well in the nets. I try to not think that I have not got many matches. I don't feel I have missed much.



You made your debut 10 years ago. How much has the fast-bowling scene changed in India since your debut in terms of how bowlers are taken care of now?
I believe it's a big achievement for me to have played for 10 years. I am proud that I can still bowl at over 140 kmph continuously. I have suffered very few injuries. That's why I never had to cut down on my pace.
I was raw when I made my debut. I didn't understand the wear and tear that my body was going through. As you keep playing, you understand when the body is enduring load and the muscles are tiring. In the last 10 years, I realised that the body will go through wear and tear if you play all formats.
We have learnt to understand and take care of our bodies. And when you play a lot of cricket, it takes a toll both physically and mentally. That's why workload management is important to relax your mind. It's important to rest a fast bowler at the right time.
And most importantly, if you keep performing, you keep getting chances. There was a phase in my career when my performances were good in patches and I had a few poor outings too. That's why consistency is needed.
You, Shami and Ishant grew together in international cricket. All three of you have learnt from tough experiences in your careers. As senior bowlers, how do you go about young bowlers coming into the team?
Ishant was a tad more experienced than Shami and me. He had already played quite a few Test matches. Shami and I were still learning when we started playing for India. It was very tough for us when we started our careers.
After Zak paa (Zaheer Khan), all of a sudden all the responsibility fell on our shoulders. We were expected to deliver both at home and overseas. We had to really work hard to learn how to bowl consistently well at the international level. With time, we started understanding our bowling and conditions and then we started planning better.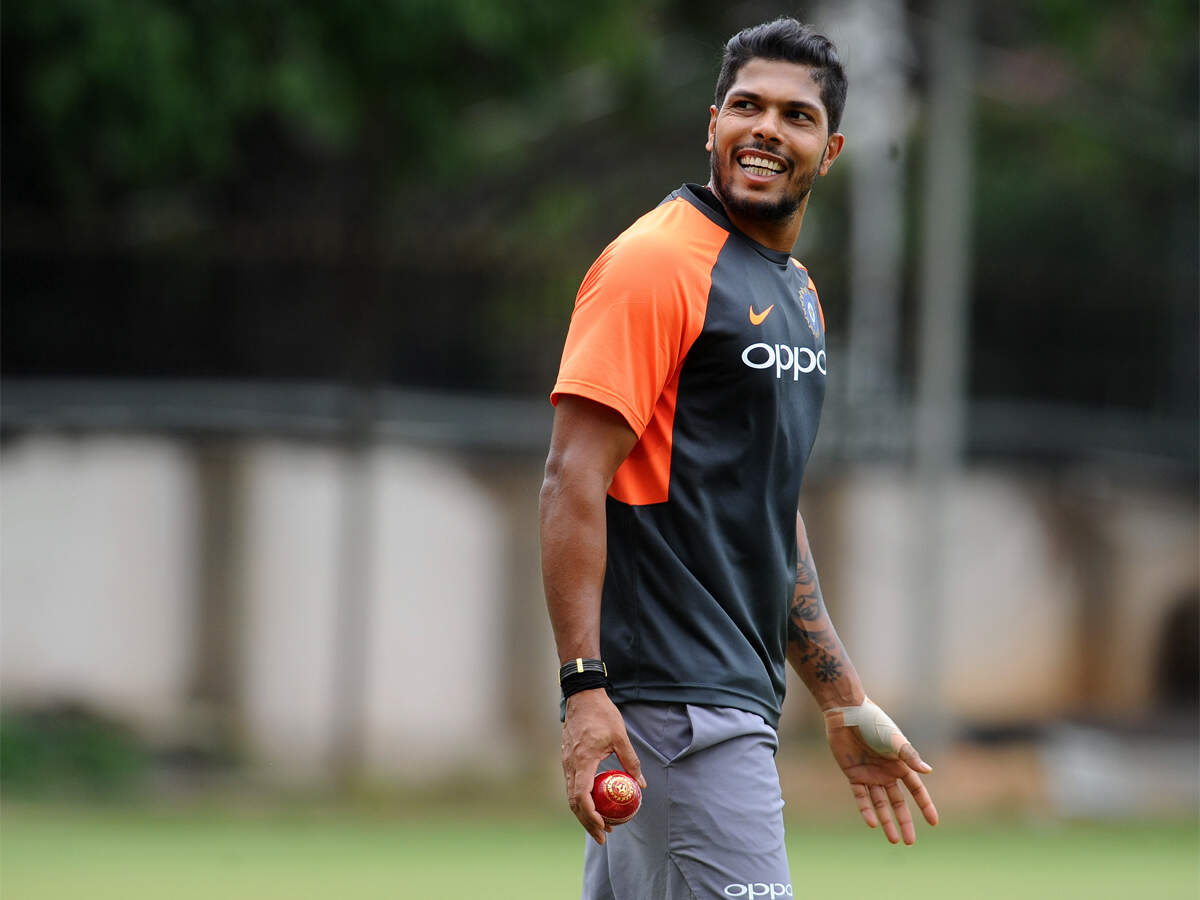 (File Photo – TOI)
We know how important it is to have some experience around you. The young bowlers who are coming in are all hungry. We want to ensure that these young boys don't go through what we had to early on in our careers. We try to help them to be ready when tough situations come.
Lack of experience should not come in the way of the team's progress. We don't want that the Indian team struggles again when suddenly the seniors leave.
Now that there's a crop of fast bowlers who are all performing well, does that add to the pressure or is it a motivation to keep pushing harder?
I know a lot of fast bowlers are coming through the ranks. I have been playing for 10 years. I don't see it as pressure. I see it as healthy competition. When you play with youngsters, they are motivated to perform better than the seniors. We must also ensure we match their standards when it comes to fitness and skills. The seniors and youngsters learn from each other. You need to have good thoughts.
Earlier we saw Indian pacers compromising on pace for the sake of accuracy. You, Ishant and Shami never compromised on pace. Was it a collective effort?
People do tend to focus on swing and accuracy after playing a certain number of years. But these days, you don't get such conditions that you can get away by just swinging or seaming the ball. The way cricket is played these days, you need to focus on learning how to move the ball at pace. All three of us worked on it because we knew if the pitch is flat, we would have to depend on our pace and accuracy.
It seems all the pace bowlers now bowl with one plan and line of strategy as per bowling coach Bharat Arun. How difficult or easy is it to do that since all of you are different types of bowlers?
We are different kind of bowlers. But when you have one plan, then it gets easier on the field. When the team plans that we are going to bowl on one side or to a certain field, then you have clarity as a bowling group. You don't have to keep thinking about changing plans every 8-10 overs or even sessions. You may have to switch to an alternate plan if things don't work.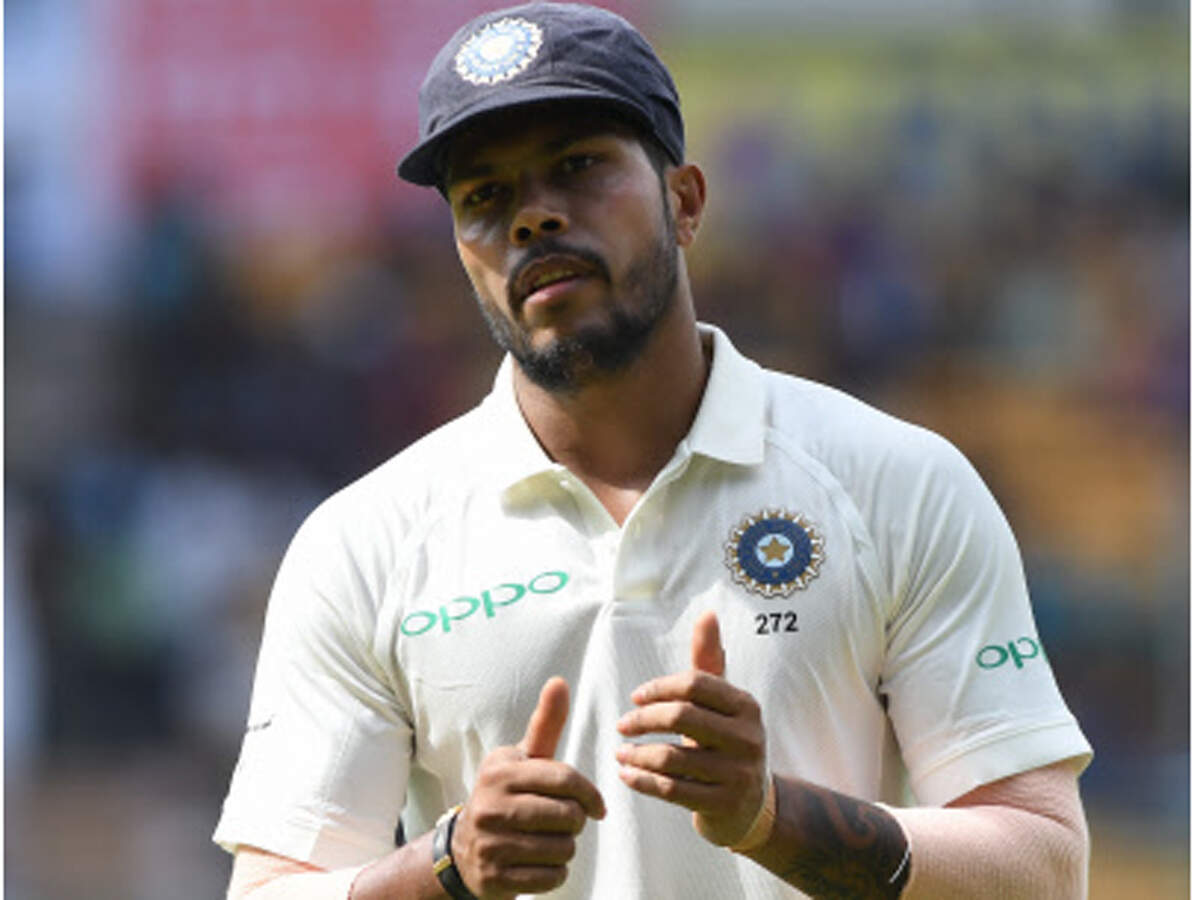 (File Photo – Twitter)
What is the one important thing that has made a difference for you over the last 10 years? Must have been difficult given you have never got a long run…
In sports, you can't crib about how many chances you have got. When you represent your country, the team and selectors expect you to keep performing. There was a period of three-four years when I played all formats. Then I got sporadic chances. There will be new people coming in. There will be new bowlers who will get in with better performances.
You are at a stage of your career when you must be very careful about your body…
I can't be conscious about my age and start overthinking about my body. It will make my body stiff. I try to stay loose and now I feel I didn't miss much cricket.
What's the significance of the World Test Championship?
This is indeed like a World Cup for us who have not played white-ball cricket for India for a long time. We are now playing more Test matches these days. The ICC should keep coming up with such initiatives so that more people get interested in Test cricket and the format's popularity keeps growing.