NEW DELHI: "Coach we did it. Thanks for your support" – those were Devon Conway's first words to his coach at Wellington Cricket, Glenn Pocknall, over the phone after New Zealand won the inaugural World Test Championship (WTC) title.
The Kane Williamson-led side defeated India by eight wickets at the Ageas Bowl in Southampton.
Pocknall is glad to see his student Conway going strong. Conway, who is originally from South Africa, moved to New Zealand in 2017 at the age of 26.
Conway's long wait of wearing a Test jersey ended at the age of 29, and he made it count in style, becoming only the seventh cricketer overall to reach the 200-run mark in his debut outing. In the second Test, Conway scored 80 runs off 143 balls in the first innings, as New Zealand wrapped up a 1-0 series win vs England.
In the WTC final, Conway scored 54 and 19 in New Zealand's win. In the three Tests Conway has played so far, he has scored 379 runs at an average of 63.17, including one double century.
TimesofIndia.com caught up with the Wellington Cricket coach Pocknall for an exclusive interview and the New Zealander spoke about various topics, including what went wrong for Virat Kohli's side in the WTC Final, the Virat vs Kane debate and much more.

(New Zealand defeated India by eight wickets in the WTC final – Reuters Photo)
Excerpts…
New Zealand are World Test Champions. How does it feel?
It's pretty amazing here. The day after the game we went down to the local indoor center here (Wellington). It's the middle of winter here, so everybody's training indoors. But it was just an absolute buzz with kids here. Everyone wanting to play cricket and wanting to replicate in some ways what Kane Williamson and Ross Taylor did with the bat. So it's going to have a huge impact on cricket and the country, which is great.
What a start to his career by Devon Conway, your student. He kicked off his Test career with a majestic 200 and a fifty vs England and then scored another half-century vs India in the WTC final. Did he give you a call after the WTC win? What did he say?
"Coach, we did it. Thank you so much for the support". That's what he started the conversation with. He was naturally very pleased with what the team had achieved and had to shift focus very quickly, as the day after the final he was traveling to Somerset to get into T20 mode.
He has elegance. The whole world has seen it now. He drew attention when he first played a trial game and we just saw him play a cover drive. I and Bruce Edgar, who was the head coach at the time, just had a bit of a glance at each other and just thought to ourselves – "Well, this is stunning. This guy has got some skills". That was our first look at the class of Devon Conway and after four years, he did the same on the world stage.
It's just testament to how good he is mentally, to be able to adapt to those different conditions. The World Test Championship final was pretty amazing. To see him do that, but it also showed what his character is like and about him being in the right frame of mind mentally, was awesome.
New Zealand lost in the finals of the 2015 and 2019 ODI World Cups. The wait for a major ICC trophy was a long one, but Williamson and his men did the job in style, despite rain threatening to rule out a result…
Absolutely. I think the amazing thing for all the supporters and fans over here is that it's finally been done, and that is that monkey off the back for the Blackcaps cricket team. And thinking back to 2015, I was watching the game at the MCG, and as I was over there for literally 24 hours to watch the game, and kind of left pretty disheartened after losing to Australia.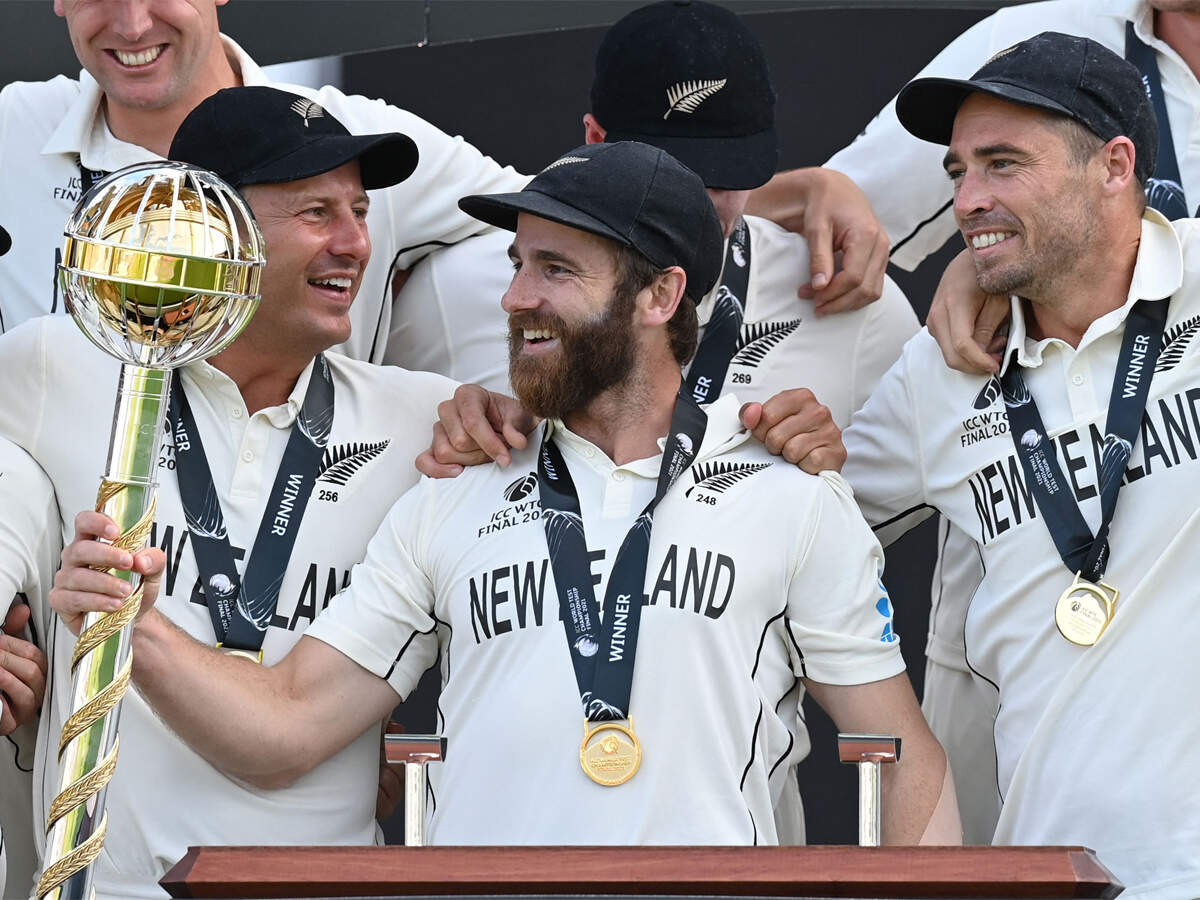 (New Zealand captain Kane Williamson with the Test Mace – AFP Photo)
In 2019, the final, I stayed up all night because of the time zones and it was a fantastic game of cricket; but we obviously came out on the wrong side. So putting those two disappointments I guess in the back of my mind and then seeing how well this team performed over the last couple of years and then culminating with this final against India was absolutely amazing.
Ross and Williamson just tried to blunt the Indian attack. By using the word blunt, I mean they just wanted to occupy the crease for as long as they can. They were using the situations so wisely. They were just trying to bide their time and build a partnership and wait for the loose balls to come later and score freely.
What went wrong for India in the WTC Final according to you?
I think India struggled a little bit to really adjust to the conditions. From a batting perspective and a bowling perspective, I think the batters didn't necessarily show the discipline that the New Zealand batters did. By discipline I mean the ability to leave and the ability to play the ball late. The New Zealand batsman did that very well and occupied the crease for long periods of time, whereas some of the Indians did, but a lot of them failed to do that, which means they couldn't get any meaningful partnerships.
From a bowling perspective, I think New Zealand were a little bit more consistent. (Jasprit) Bumrah didn't have the best match. He is such a lynchpin for the (Indian) bowling attack. So not having him at his best was a big factor in India's loss.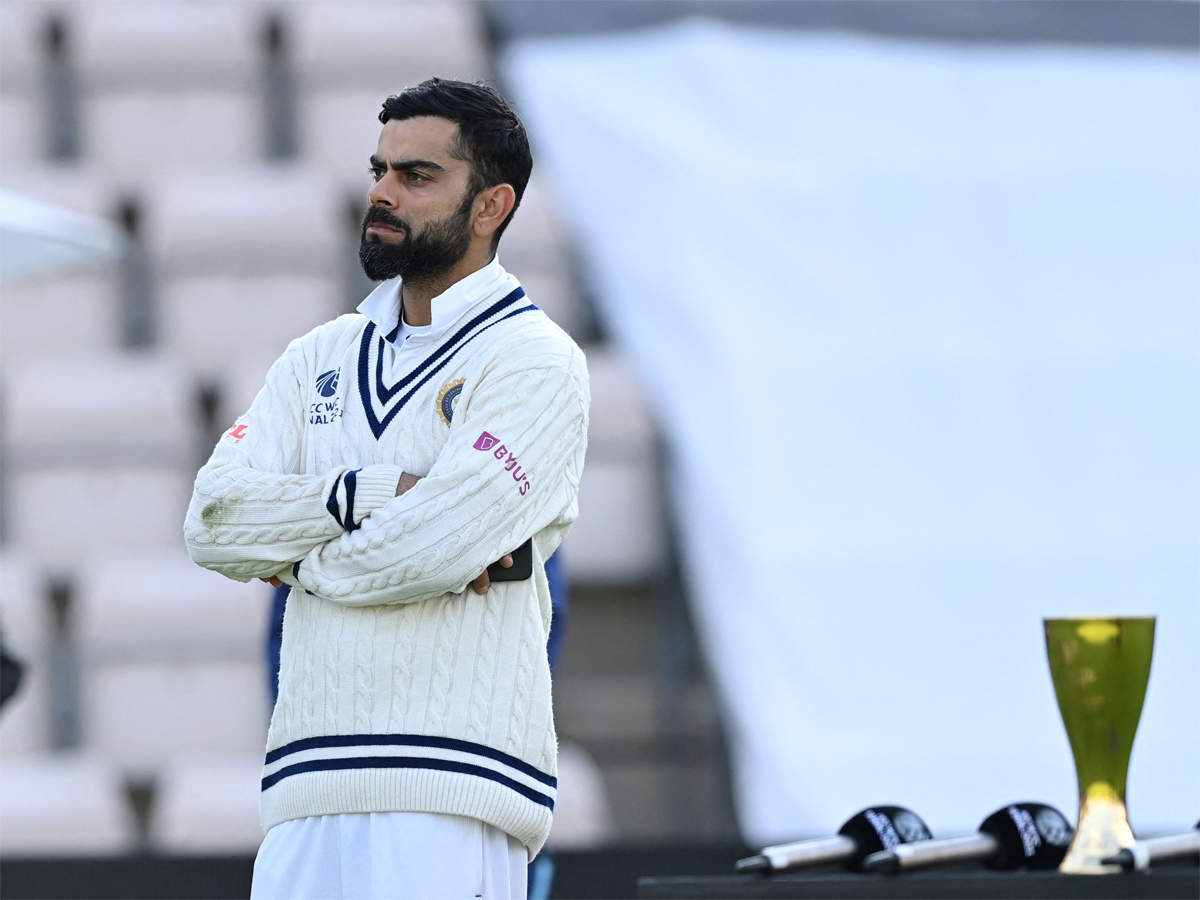 (A dejected Virat Kohli after the WTC final defeat – AFP Photo)
Do you think India should have gone in with a slightly different playing XI?
It's very easy to say in hindsight that they should have had another seamer. I am saying that in hindsight because if I guess they knew that the conditions were going to be that seamer-friendly, Jadeja may have missed out. Vihari potentially could have been included, because he performed very well in Australia. But that's in hindsight.
Before the match, I would have said that two spinners should have played for India, just because I believe that was the best chance of winning. (Ravindra) Jadeja and (Ravichandran) Ashwin offer so much with the bat too, but I guess it's easy to say after the result that changes should have been made. It's always a challenge for the coach and the captain and the selectors to just go with the gut and make those decisions in the heat of the moment, sometimes.
Both Kane and Virat know each other well. They have played against each other since their Under-19 days. What big difference do you see in the two of them as captains?
They're both very different people. But they're obviously very close. They've got a very close link because they've had an association for a long period of time. Kane is very, very calm. He doesn't give you much. Virat is very much the opposite. He's very vocal. He's very exuberant. So they both look very different. But I think what they both have is that they're both very passionate and they show their passion in different ways.
Virat shows his passion outwardly with his actions and his words. Kane shows his passion just with the chats that he has with his players within the New Zealand cricket team and what they're trying to do in terms of winning a game of cricket. Both are very different but very similar also in the ways that they both have passion for their country and want to lead their team to victory.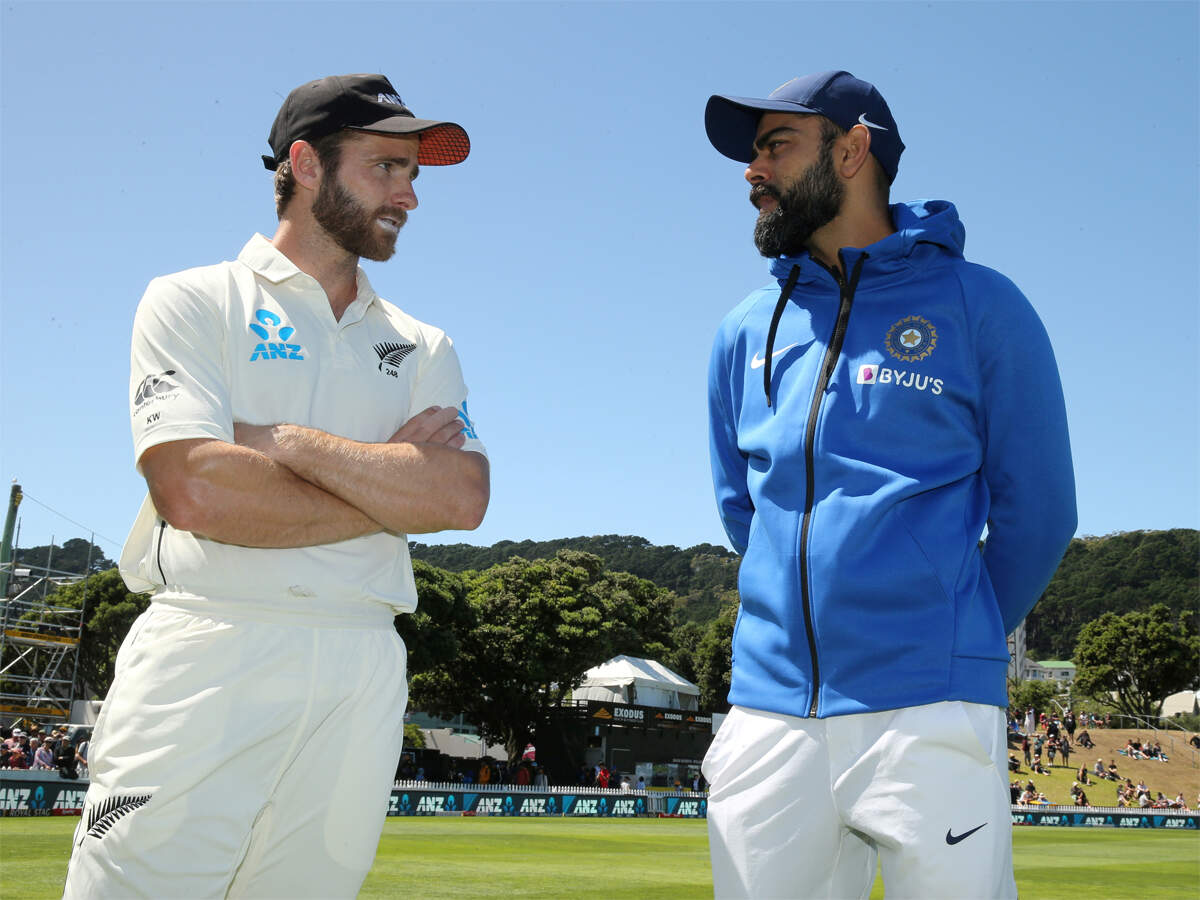 (File image of Kane Williamson and Virat Kohli – Reuters Photo)
Another ICC tournament soon will be the ICC World T20, later this year. How would you rate NZ's chances of winning this World Cup? Who is your favourite?
The chances are really high (for a NZ win). There are four other teams, their chances are very high as well. That is the beauty of cricket at the moment. There's no one team dominating any format. You can throw a blanket over five or six of them, and that's pretty exciting for cricket.
England and Australia could have easily been in this final series, but they weren't; and the T20 World Cup will be the next.
It's going to be a cracker of a World Cup. I personally think India are going into the World Cup as favorites but any team, on any given day, can beat anyone. We've seen in the past the teams going into the World Cups with that favorite tag. So it's going to be another exciting World Cup where any team could go on and win the title. NZ have a very stable T20 side as well. So they'll certainly go in with a lot of confidence to do well at that tournament.
Virat missed out on winning his maiden ICC trophy as captain once again. Some people think Virat should give up his captaincy roles and focus just on his batting and that Ajinkya Rahane should be given the Test captaincy and Rohit Sharma the limited-overs role. Your take on that…
It's a really good question. It's very hard to answer given the success of the Indian team. Yes, they lost this match (WTC Final). Prior to the WTC final, India were the top-ranked team. Over the two-year period, they played the most consistent cricket. They won the most games. They obviously won that series in Australia, which was a fantastic series to follow. They've had a huge amount of success.
So looking at Virat in this one game that they've lost and in contrast with the success he's had as a captain in the championship, I don't think they should (change the captain). I think it would be a bit of a knee-jerk reaction. The only thing that potentially they would be looking at is whether he feels he needs to step down, whether he feels it's too much for him, too much cricket, and it's burning him mentally and burdening the team. I don't think it's from a performance perspective. But whether he feels that, then I guess it's going to be something they need to look at and give somebody else an opportunity.
But from New Zealand's perspective, India performed so well over this two-year period, and they've just lost one game of cricket, albeit a very big game of cricket. But it's just one game of cricket. So I guess from my experience of being a fan and going through some of the heartaches of losing World Cup finals, India will come through. I'm sure about this and they're not far away from getting that monkey off their back.